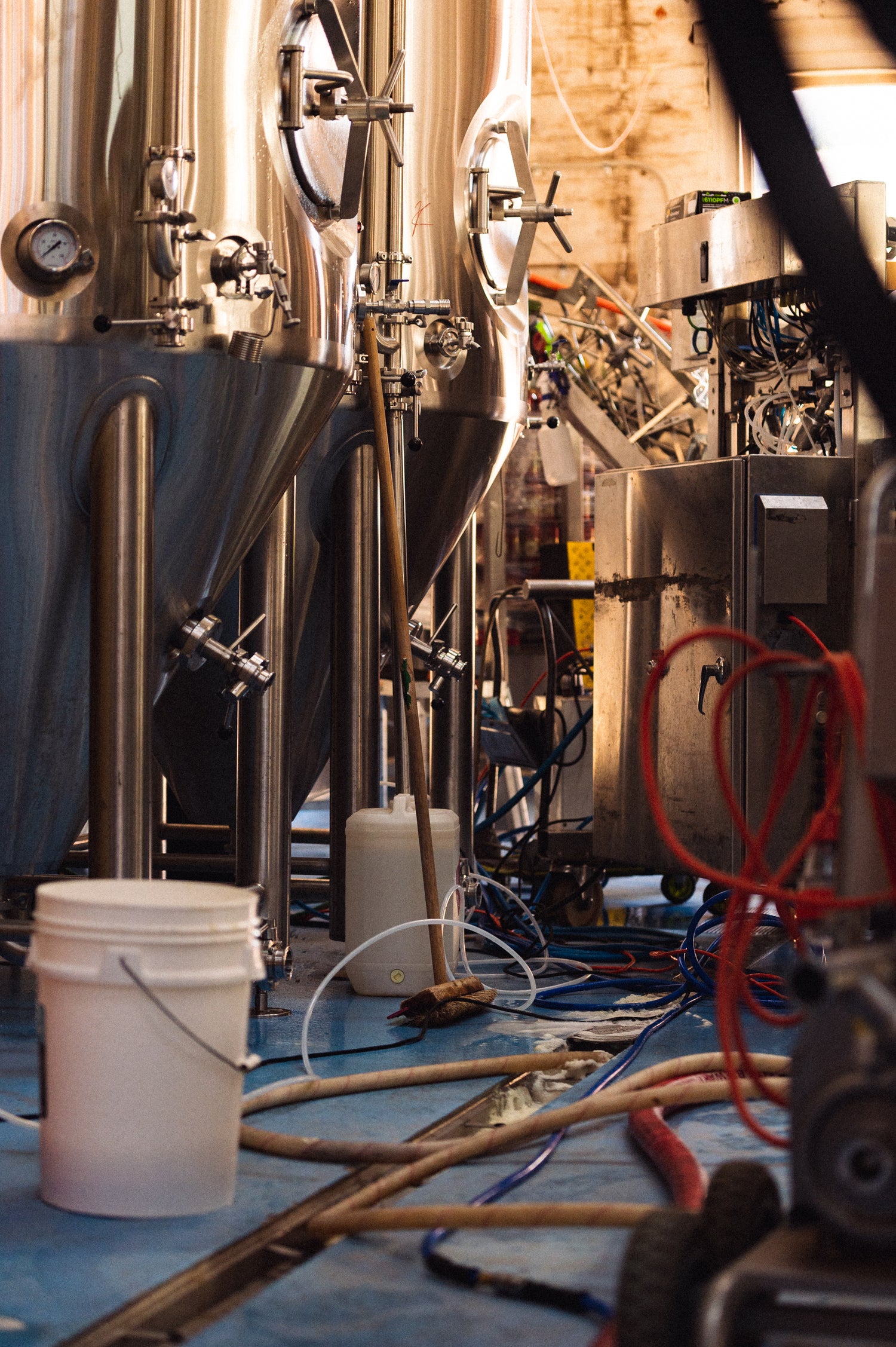 The Love Shack Brewing Co. began life in May 2021, but long before that something big was brewing.
Two of our directors, Conna Mallett and Harrison Cox, became good mates when working as brewers at Melbourne's legendary Stomping Ground. Harry moved on to do a stint at the Mornington Peninsula Brewery, while Conna was involved in launching Stomping Ground's Melbourne Airport site. That gave him a firsthand look at what could be achieved in a small space.
Conna and Harry wound up leaving their jobs on the same day to move up to Castlemaine, in Victoria's Goldfields, to start prospecting for a dream spot to launch their own bar and brewery
Setting up wasn't easy. At first there were no suitable sites, until Tim Heath, one of the owners of Castlemaine's Theatre Royal, asked if Love Shack wanted to take over the tiny shed in the theatre's backyard. By New Year's Eve 2021, the spiders had been evicted to make way for three tanks, a brewhouse and a bar. The Murlocs played and people partied in the sort of manner you might expect when another lockdown could crash down at any moment. It was the beginning of a beautiful run at the theatre.
In one of the few advantages a pandemic had to offer, we were able to pull out our super to slap down into the business, and soon we were selling out of beer as fast as we could make it. So by the time the shop and offices next door became vacant, we knew we had to back ourselves and make the jump. We opened a bottle shop up front and fitted an additional four tanks – twice the size of the last three – out back. These are overseen by Harry and Ben Turley, who previously worked the tanks at Beavertown, La Sirène, Colonial and Grifter.
If you've been admiring how good our cans look in your hand, that's down to director #3, Todd Vaneste, who came on board to do our branding and then we couldn't let him leave. Our packaging's a nod to old-school Australiana, with a 1970s colour palette and Ozploitation lettering. Our Ford Falcon wagon, the Skid Pig – decked out with Love Shack regalia – has become a familiar sight around Castlemaine, weighted down with up to 18 kegs. (We've had to admit defeat and also get a truck.)

Now our beer is sold in bottle-os and bars across the land. As well as our three core beers – IPA, Lager and Pale Ale – we put out seasonal numbers, but we're not Willy Wonka, so don't expect any super-limited raspberry-ripple, retro-bubblegum, protein-enriched novelties. We just want to make quality beers that will see you through a great afternoon.
Experience the experience, we say.
That's our personal ethos and it's one we'll die by.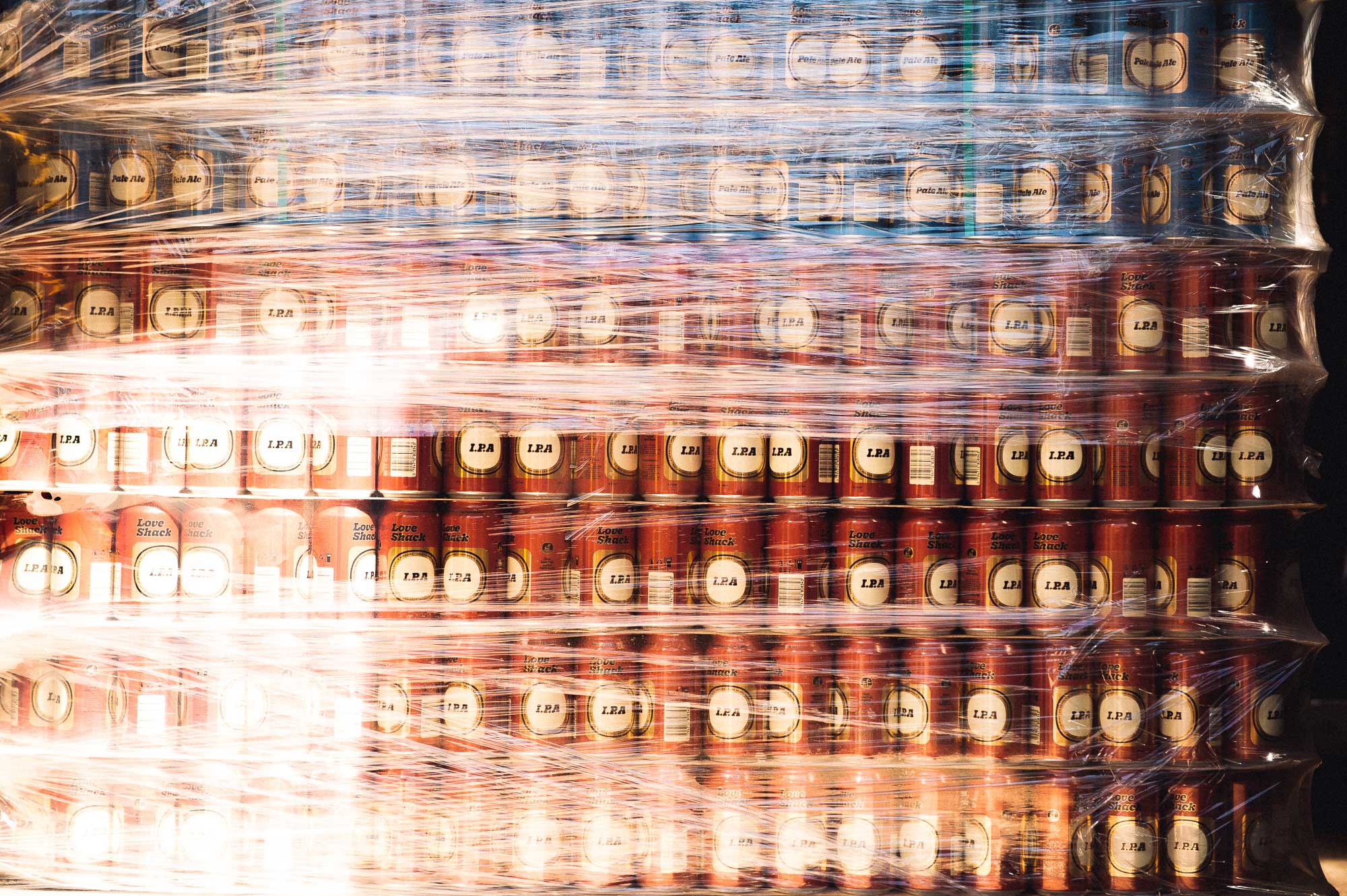 Making Castlemaine Beer Great Again
Making Castlemaine Beer Great Again
Making Castlemaine Beer Great Again
Making Castlemaine Beer Great Again
Making Castlemaine Beer Great Again
Making Castlemaine Beer Great Again
Making Castlemaine Beer Great Again
Making Castlemaine Beer Great Again